Zhejiang Casstar New Materials Co., Ltd. is a private science and technology company specializing in research and development, production and sales of high-end organosilicon products.
With the introduction of advanced technology and equipment, the company has established a sealant production base in Huangyan, Taizhou, Zhejiang Province, with an annual capacity of 5000 tons. It is mainly committed to the application of silicone materials. It provides solutions for bonding, sealing, heat conduction, moulding, anticorrosion and coating for automobiles, machinery, electronic appliances, railways, buildings and other fields.
Casstar employs well-known experts in China to bring in young new forces, and has close ties with universities such as Harbin Engineering University and Taizhou College. The company is committed to the research and development of new silicone materials, covering areas such as oceans, water conservancy, assembly building, etc., with the aim of achieving technological innovation. At present, the company has passed a number of patents.
Continuous innovation is our initiative, down-to-earth is our obligation, we will uphold the purpose of "scientific management, sustainable development, pursuit of excellence, honesty and trustworthiness", dedicated to providing users with better products, super-first-class services, in order to make Cox achieve a new technology-based company and continue to work hard.
Honor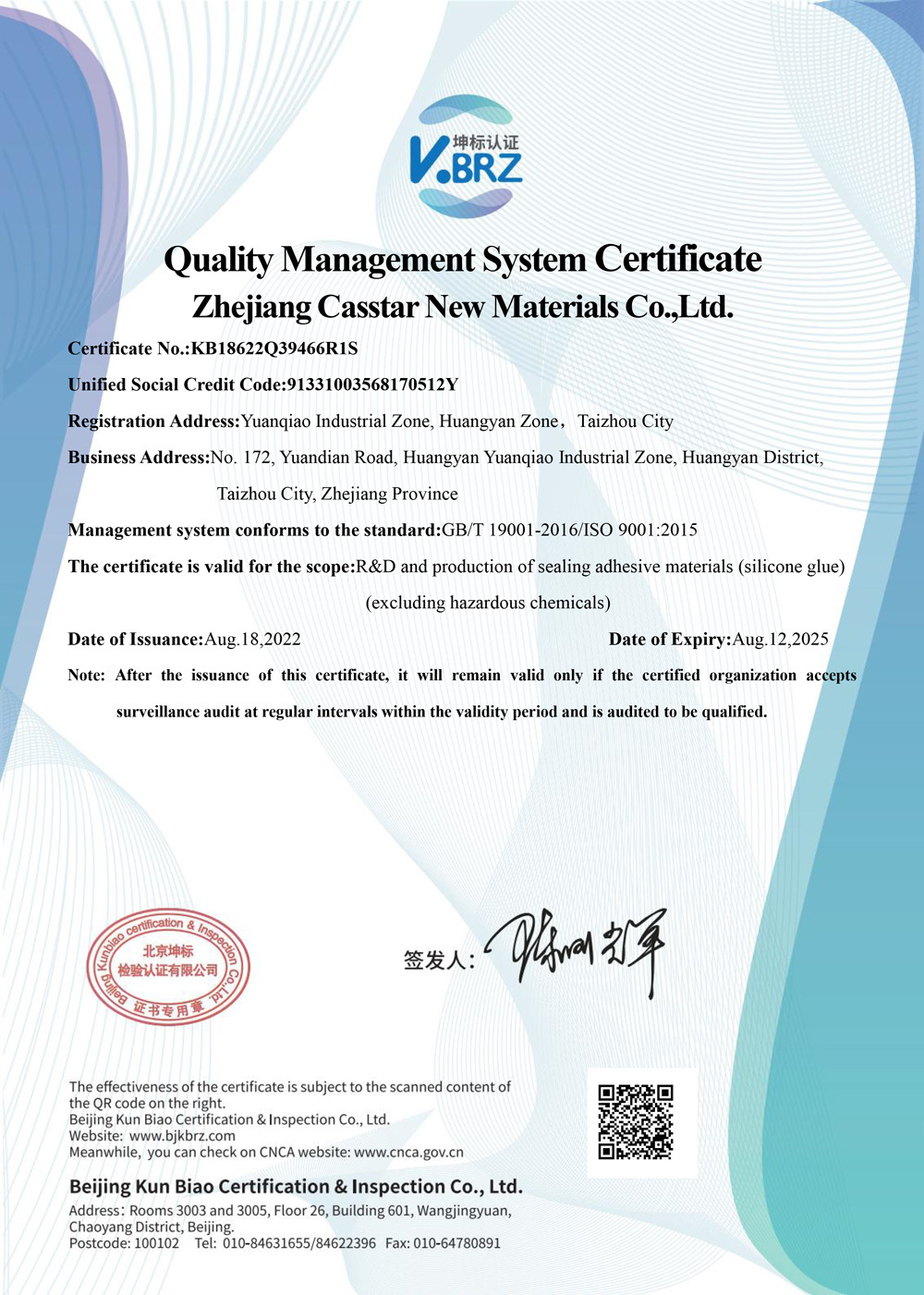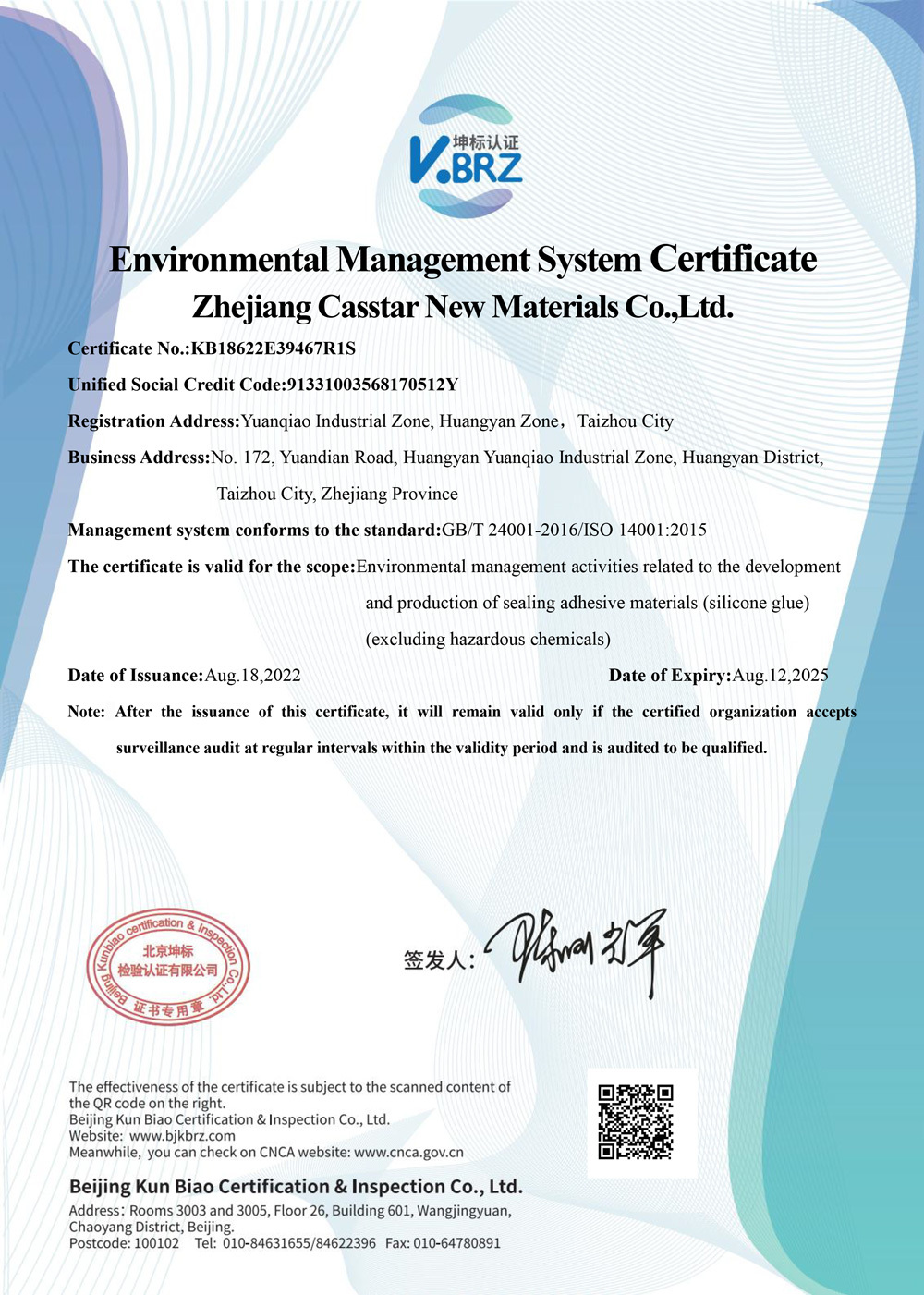 ---
Copyright©2022 Zhejiang Casstar New Materials Co., Ltd. All Rights Reserved.