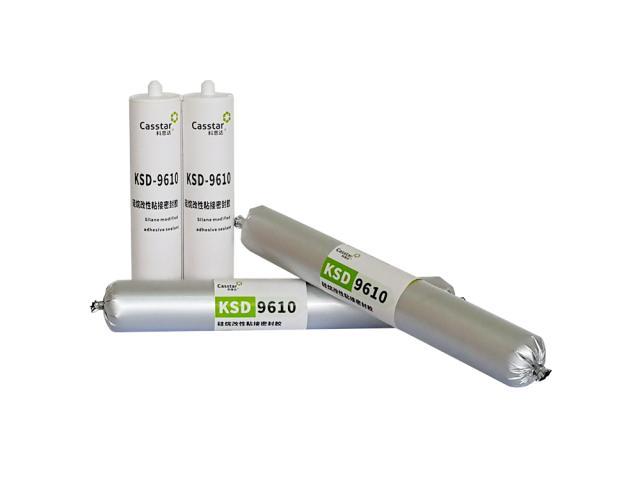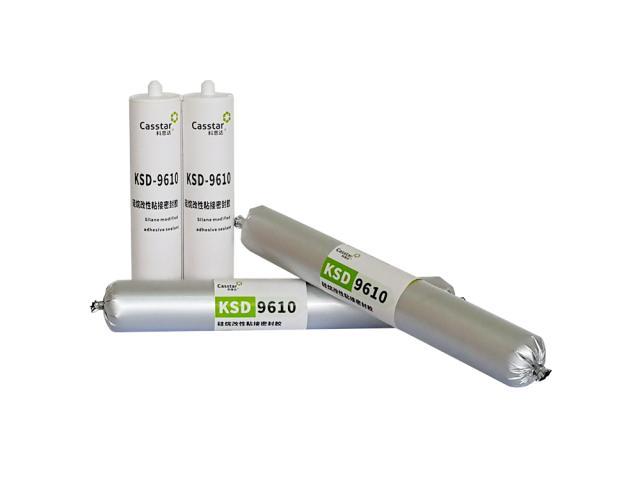 KSD-9610 Silane modified adhesive sealant
---
KSD-9610 Silane modified adhesive sealant
---
I. Product Features:
1. One-component, silane-modified adhesive sealant;
2, no solvent, low volatile, environmentally friendly and odorless;
3. Neutral dealcoholization at room temperature, no corrosion or pollution to the substrate;
4, no primer, excellent adhesion to metal, plastic, ceramics and glass, no drilling and no trace installation, fast bonding;
5, medium-strength adhesive seal, for the kitchen and bathroom wet environment, effective anti-fouling and mildew;
6, good coating properties, compatible with most coatings, surface coating is good.
II. Typical Applications:
1. Family interior, doors and windows, kitchen and bathroom such as wash basins, tile joints, toilets, bathtubs, bathroom cabinets, bathroom mirrors, etc.
2, waterproof socket and other waterproof and mildew seals, towel racks, kitchen and bathroom racks and other hardware accessories and wall decoration quick installation.
III. Executive Standard:Q/KSD 015-2018
IV. How to Use:
1. Substrate surface: dry, clean, remove stress, dust, oil, etc.;
2, before the use of compatibility experiments, curing and bonding.
V.matters needing attention:
1, packaging: KSD-9610, 600ml / support, 20 / box; 310ml / support, 25 / box
2. Storage: Store in a cool dry place with a storage period of 9 months (at 28 ° C).