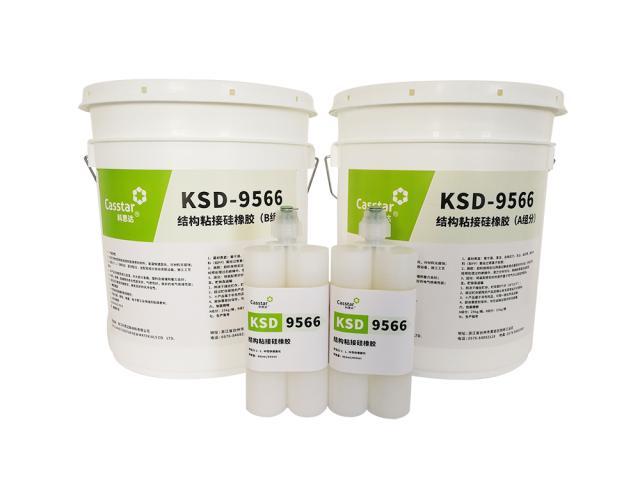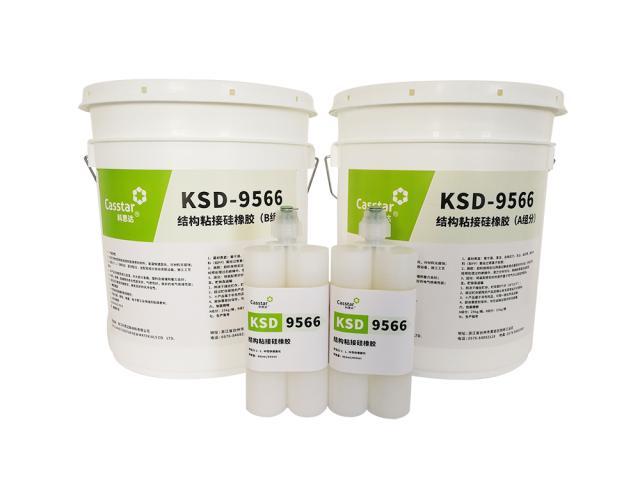 KSD-9566 Structural Adhesive Sealant
---
KSD-9566 Structural Adhesive Sealant
---
I. Product Features:
1. KSD-9566 structural adhesive sealant cures quickly at room temperature and has no corrosion to the material;
2. The two-component 1: 1 (volume ratio) mixing ratio is suitable for the two-component automatic gluing equipment, and the construction process is simple and convenient;
3. No other primer is needed, and the adhesive force to most metals, plastics, ceramics and glass is good;
4. It has excellent heat resistance, cold resistance, moisture resistance and other anti-aging properties, good airtight performance, and outstanding electrical insulation performance.
5. It is soft rubber after curing and has good impact resistance.
II. Typical Applications:
1. Bonding and sealing ofautomobile windshield;
2. Bonding and sealing in industrial fields such as
III. Executive Standard:Q/KSD 016-2018
IV. How to Use
1. Substrate surface: dry, clean, free of stress, dust and oil stains, etc.
2. Do compatibility test before use. Please confirm the mixing effect, curing and bonding conditions.
V. Packaging Specifications:
1. Packaging: KSD-9566, 25kg/ barrel, or packaged according to customer requirements;
2. Storage: Be stored in a cool and dry place for 9 months (below 28℃);
---
Copyright©2022 Zhejiang Casstar New Materials Co., Ltd. All Rights Reserved.