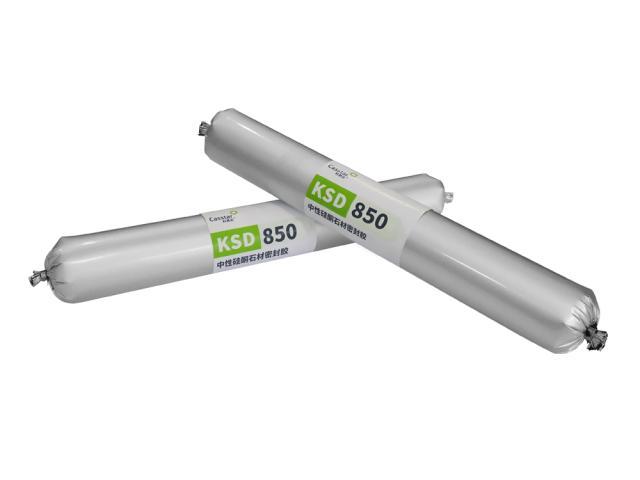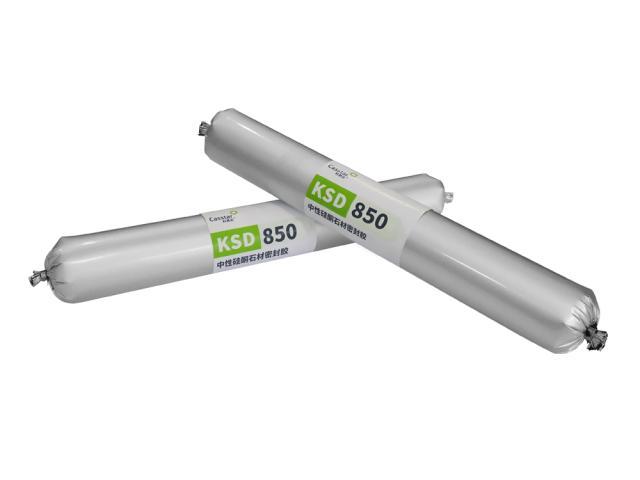 KSD-750/KSD-850 Neutral silicone stone sealant
---
KSD-750/KSD-850 Neutral silicone stone sealant
---
I. Product Description:
1. Special formula design, the sealant will not pollute the porous materials such as stone;
2, excellent thixotropy and extrudability, can be extruded under a wide temperature (4 ° C ~ 40 ° C);
3, good adhesion, excellent bonding properties for building materials such as stone, ceramics and cement components, and excellent adhesion to all kinds of marble, granite, cement board and other materials;
4, excellent weather resistance, aging performance, superior tensile and compression recovery capabilities;
5, neutral curing, non-corrosive to stone, cement and other building materials, overcoming the shortcomings of acid glue (ordinary glass glue) corrosion materials.
II. Main uses:
1. Neutral silicone stone sealant is suitable for dry-hanging marble, granite curtain wall engineering and cement precast engineering joint sealing;
2. Concrete expansion joint sealing suitable for road engineering;
3, suitable for sanitary ware installation, ceramic engineering bonding and caulking sealing.
III. Compliance with standards: GB/T23261-2005
IV. How to use:
1. Neutral silicone stone sealant does not need to be primed and has excellent adhesion to most building materials. The product must be tested for compatibility and adhesion with the material to be bonded before use.
2, surface cleaning: remove all grease, dust, moisture, paint residue, residual sealant, assembly accessories and protective coating left on the bonding surface.
V. Usage restrictions:
1. It is not suitable for materials that seep out grease, plasticizer or solvent, such as the surface of oil-impregnated wood;
2, should not be used in tight airtight places, because silicone structural adhesives need to absorb moisture in the air to solidify;
3. Not suitable for frosted or wet surfaces;
4. It should not be used in places where water is continuously immersed or where it is wet all year round;
5. When the surface temperature of the material is lower than 10 °C or exceeds 40 °C, it is not suitable for construction.
VI. Model specifications:
KSD-850 (25HM), 300ML/590ML;
KSD-750 (20HM), 300ML/590ML.
VII. Storage and expiration date:
Neutral silicone stone sealant should be stored in a sealed container below 30 ° C, and its service life is 9 months after the date of manufacture.