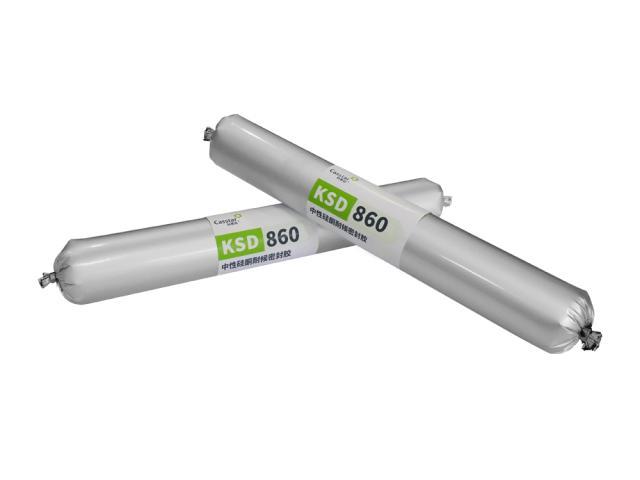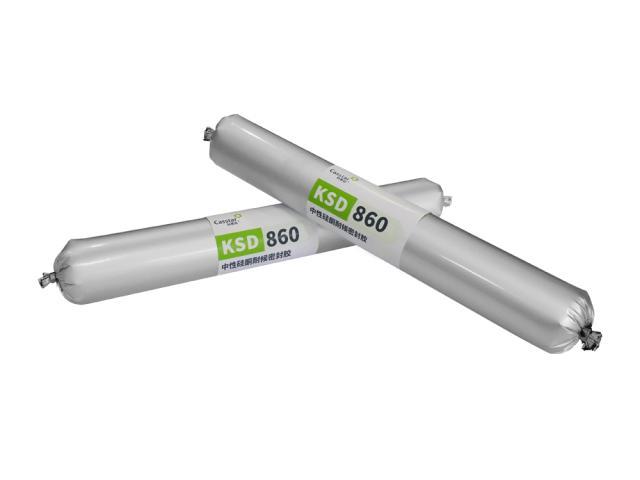 KSD-760/KSD-860 Neutral silicone weatherproof sealant
---
KSD-760/KSD-860 Neutral silicone weatherproof sealant
---
I. product characteristics:
1, easy to use: can be easily extruded under a wide temperature, relying on moisture in the air to form an excellent, durable elastic silicone rubber;
2, neutral curing: suitable for most building materials without adverse reactions or corrosion;
3, excellent adhesion: no primer, can form a strong bond with most building materials;
4, excellent weather resistance: sunlight, rain, ice, snow, ozone and high temperature will not cause adverse effects;
II. the main purpose:
Neutral silicone weatherproof sealant is designed for weather-resistant, water-tight seals in building facades. Suitable for bonding weather-resistant expansion joints, non-structural curtain wall joints. No need for primer, it can form a durable and flexible waterproof sealing layer for various glass, different coated aluminum and decorative metal sheets, ceramic tiles, granite, etc.
III. the implementation of standards: GB/T14683-2003
IV. the use of:
1. Neutral silicone weatherproof sealant does not require primer and has excellent adhesion to most building materials. The product must be tested for compatibility and adhesion to the material to be bonded before use.
2, surface cleaning: remove all grease, dust, moisture, paint residue, residual sealant, assembly accessories and protective coating left on the bonding surface.
V. the use of restrictions:
1. It is not suitable for materials that seep out grease, plasticizer or solvent, such as the surface of oil-impregnated wood;
2, should not be used in tight airtight places, because silicone structural adhesives need to absorb moisture in the air to solidify;
3. Not suitable for frosted or wet surfaces;
4. It should not be used in places where water is continuously immersed or where it is wet all year round;
5. When the surface temperature of the material is lower than 10 °C or exceeds 40 °C, it is not suitable for construction.
VI. model specifications:
KSD-860 (25HM), 300ML/590ML;
KSD-760 (20HM), 300ML/590ML.
VII. Storage and expiration date:
Neutral silicone weatherproof sealant should be stored in a sealed container below 30 ° C, and its service life is 9 months after the date of manufacture.