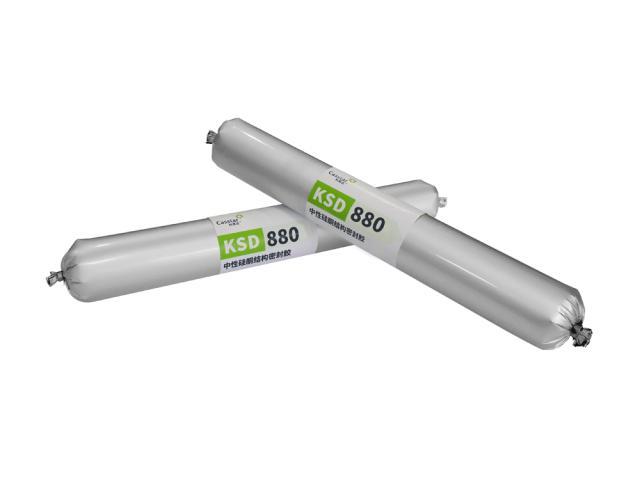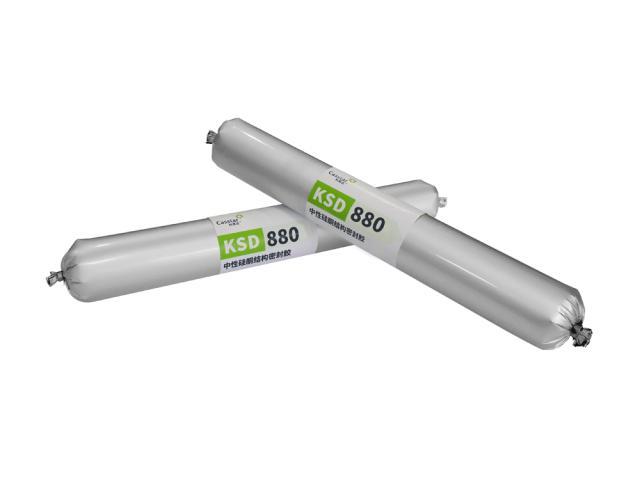 KSD-880/KSD-890 Neutral silicone structural sealant
---
KSD-880/KSD-890 Neutral silicone structural sealant
---
I. product characteristics:
1, easy to use: can be easily squeezed out under a wide temperature, relying on moisture in the air to form an excellent, durable high-strength, high-elasticity silicone rubber;
2, neutral curing: suitable for most building materials without adverse reactions or corrosion;
3, excellent adhesion: for most building materials, without the use of primers, can produce superior adhesion;
4, excellent resistance to aging stability;
5. Good compatibility with other neutral silicone adhesives.
II.the main purpose:
1. Structural bonding and sealing of building curtain wall (glass, ceramic, aluminum, etc.) and glass lighting roof;
2. Two-way adhesive sealing of insulating glass;
3. Many other architectural and industrial uses.
III. in line with the standard: GB16776-2005
IV. the use of:
1. Neutral silicon germanium structural adhesive does not need to be primed and has excellent adhesion to most building materials. For structural applications, material samples and assembly drawings must be sent to Costar for testing and review in advance;
2. Surface cleaning: thoroughly remove all grease, dust, moisture, paint residue, residual sealant, assembly accessories and protective coating remaining on the bonding surface;
3. The construction environment temperature should not be lower than 15 °C, nor should it be higher than 27 °C, and the relative humidity should not be lower than 50%. For product application, please refer to the process guide for the use of silicone structural adhesives in Costar products.
V. the use of restrictions:
1. It is not suitable for materials that seep out grease, plasticizer or solvent, such as the surface of oil-impregnated wood;
2, should not be used in tight airtight places, because silicone structural adhesives need to absorb moisture in the air to solidify;
3. Not suitable for frosted or wet surfaces;
4. It should not be used in places where water is continuously immersed or where it is wet all year round;
VI. model specifications:
KSD-880 (1MG), 300ML/590ML
KSD-890 (2MG), A component 180L, B component 18.5L
VII. Storage and expiration date:
The neutral silicon germanium structural adhesive needs to be stored in a sealed container below 30 ° C and its service life is 9 months after the date of manufacture.