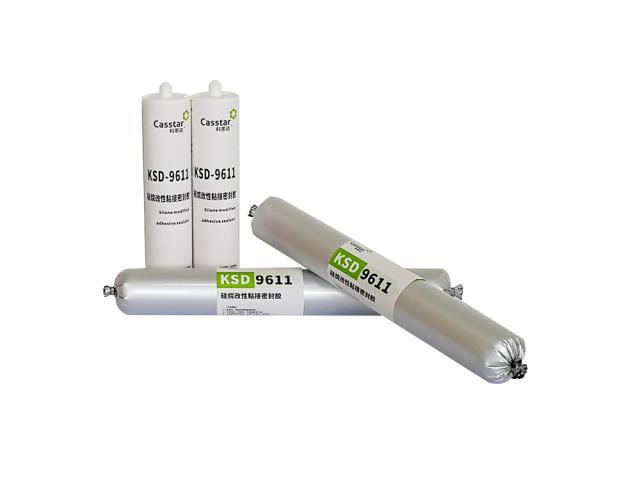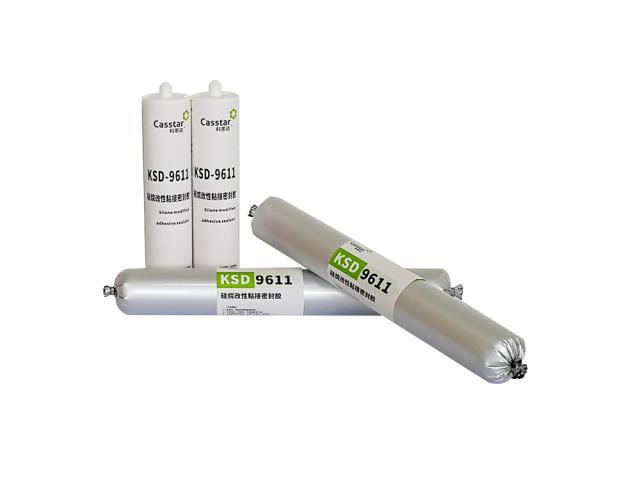 KSD-9611 Silane modified adhesive sealant
---
KSD-9611 Silane modified adhesive sealant
---
I. Product Features:
1. KSD-9611 single component, silane modified adhesive sealant;
2, no solvent, low volatile, environmentally friendly and odorless;
3. Neutral dealcoholization at room temperature, no corrosion or pollution to the substrate;
4, no primer, excellent adhesion to metal, plastic, ceramics and glass;
5, medium and high strength adhesive seal, with excellent weather resistance;
6, good coating properties, compatible with most coatings, surface coating is good.
II. Typical Applications:
1. Bonding of various plates and parts such as automobile body, train car, elevator bridge box and container;
2. Adhesive sealing of industrial manufacturing industries such as air conditioners, ventilation equipment, and wind power generation blades.
III. Executive Standard:Q/KSD 014-2018
IV. How to Use:
1. Substrate surface: dry, clean, remove stress, dust, oil, etc.;
2, before the use of compatibility experiments, curing and bonding.
V.matters needing attention:
1, packaging: KSD-9611, 600ml / support, 20 / box; 310ml / support, 25 / box
2. Storage: Store in a cool dry place with a storage period of 9 months (at 28 ° C).
---
Copyright©2022 Zhejiang Casstar New Materials Co., Ltd. All Rights Reserved.